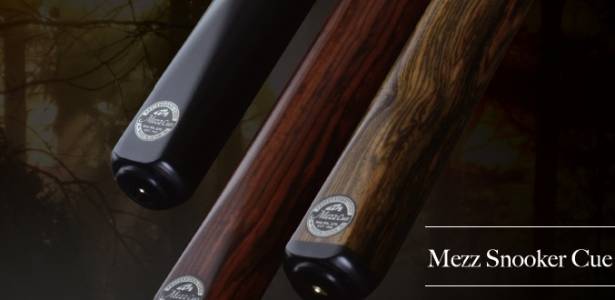 Introducing the Mezz Snooker Cue 57 inches in Length and three quarter with its V95 shaft technology. The Mezz engineers have created a 6 pie segmented shaft with a weight bolt inside the shaft joint.
The cues are now in stock and i have sold a few already with one client ordering another in a 58 inch length for his brother and two shorter one's are also being made for other clients including my wife's cue.
The cue joint is a united joint system which is the most precise joint in the world, but has a few differences like the patented weight bolt system. This is not a first for mezz as they made snooker cues before such as Adam and Riley over 20 + years ago. The cue comes with three choices in butt timbers in Ebony, Bocote and Cocobolo and comes with a mini extension to match and a choice of timber selected. As the cues are made by CNC and the history of Mezz in snooker the shafts will remain straight which is a great step forward for snooker. The timber used in the V95 shaft is selected high grade Canadian rock hard maple and with the aid of the best joint in the market makes this cue very strong. Now snooker has entered another era, with a patented technology allowing our clients to adjust the balance point of the cue as well as a CNC machined shaft.